As part of the ongoing grappling with solo gaming, I purchased several types of dice over the past few weeks.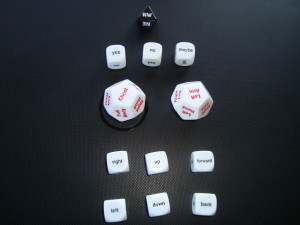 The top die is for points of the compass.  Could be used for entries for opposing forces, reinforcements, etc.
The row below is to be used for decision making.  Which course of action to take?
The big die have various body parts labeled.  Great for solo gaming, especially with these guys…..my Warhammer Renaissance Skirmishers.   This should eliminate the drudgery of chart reading for "hits".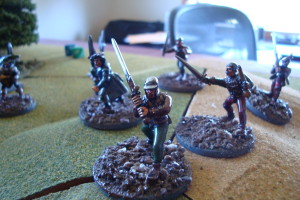 The bottom two rows are directional.  Useful for creating some type of AI for your opposition force/forces.
All the dice are manufactured by Koplow Games.
Looking forward to coming up with creative ways of using them.